Seeing as it is late April already, I suppose you are all wondering just how
my New Year's resolutions
are going. What's that? You forgot all about those? Well, frankly, it seems I have, too. Yes, I
am
still making what I think is a valid effort to think before I speak and to remember that the people I care about (and even the ones I don't) might not see things through the same window I do (and, more importantly, trying to realize that
that's OK
). I am also remembering to take my multi-vitamin and calcium supplement at least four or five days out of seven (not stellar progress, I'll admit, but an improvement, anyway). But that whole cooking one? The one where I was going to make a measly
five
meals out of the
Pillsbury Fast and Healthy Cookbook
that's collecting dust upon my shelf? Yeah, with that one, I'm not doing quite so well.
Yesterday afternoon, I decided it was finally time to apply a single hash mark towards that goal. I had big plans for the evening, after all: a hot date with myself, watching the
the Netflix DVD
that's been sitting in my living room since before Easter while knitting several rows of a summer sweater for my spinster self. A lovely home-made dinner and a
glass
bottle of wine would be a fine lead-in to that. So instead of falling back on my usual stand-bys (frozen pizza, ravioli, or deli-case sushi), I pulled out the cookbook and started perusing it. I decided on Spinach and Feta Quesadillas and I took off for Trader Joe's.
I had never actually been to Trader Joe's, by the way. We've had one in the Twin Cities for less than a year, I think. According to TJ's web site, we've got
two
locations now, but both are in ridiculously overrun and/or remote areas that I tend to avoid as best I can. The lure of $3 wine was strong, however, as was my curiosity about the whole Trader Joe's phenomenon. When I finally returned from that voyage, however (well over an hour after I left), I told myself, "Well, I hope you enjoyed that, because we are never,
ever
going there again." The location I went to is a mere 10 miles from my house, but it took me 35 minutes to get there due to the ridiculous route Mapquest laid out, and once I arrived, I had to park two blocks away, because the hype and novelty of Trader Joe's has, apparently, not worn off quite yet. Interesting private-label snacks and Three-Buck Chuck are appealing, but not so appealing as to make me repeat that pilgrimage any time soon.
That said, my dinner turned out great. I cook with real, actual ingredients so seldomly that it was an event worth documenting for proof. See? I cooked! Really! People, a photo doesn't lie.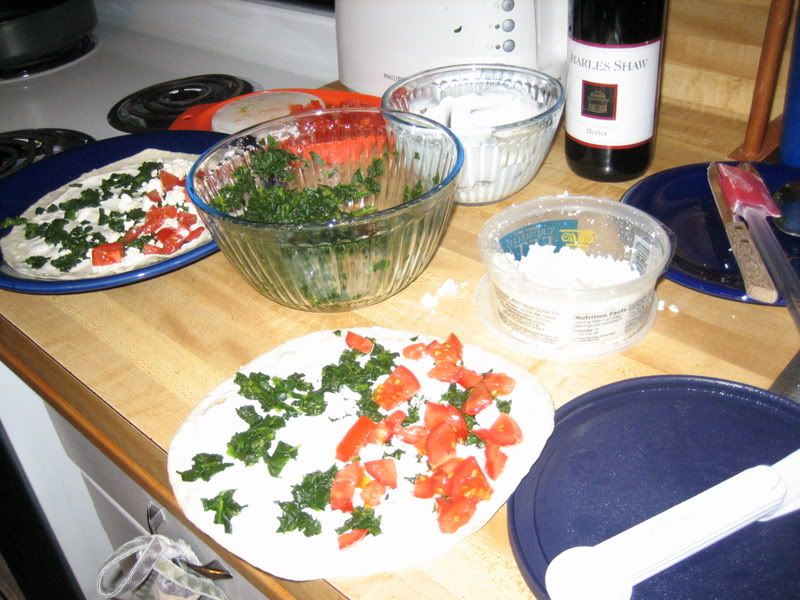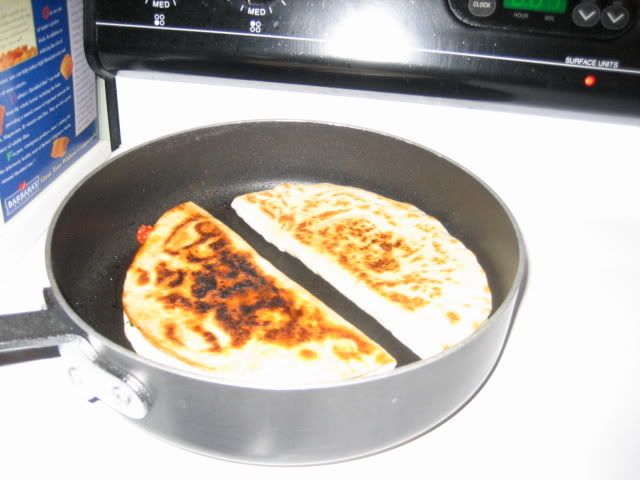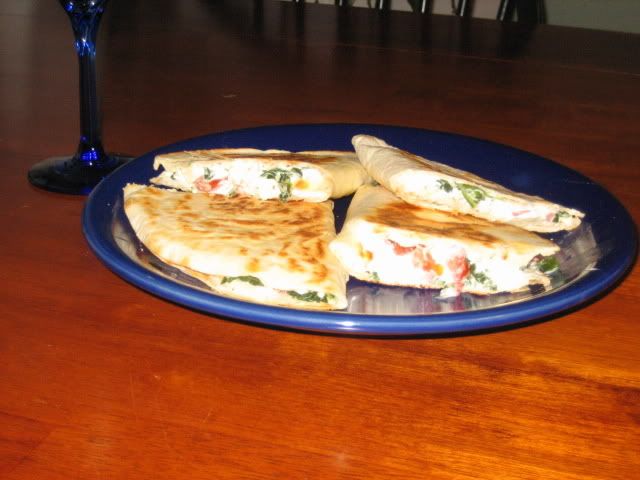 All right, so I don't have the mad food-photography skillz that
some
people
have, so you'll just have to trust me that dinner was a success. I am particularly proud of my improvisational prowess. Not only can I follow a recipe, but I can look at said recipe and say, "Red bell peppers? I don't think so. I say tomatoes would be a far better choice." (By the way, I can hear all of you "real" cooks laughing, and I am ignoring you, OK? Progress comes in baby steps, and these are valid advancements, if you ask me.)
Since I am using my blog again to showcase my domestic skills, I thought I would also highlight what I did
last
weekend, which was to assemble the new bed I purchased recently, the latest exhibit in my bid to prove that a real
grown-up,
in fact, lives here. I've been sleeping on a mattress and box spring on a simple headboard-less frame for about seven years now, which, granted, is one step above a mattress simply laid upon the floor, but was still, I feel, embarrassing in some way. No more, however... check it out: a real and proper bed! A headboard
and
footboard, no less!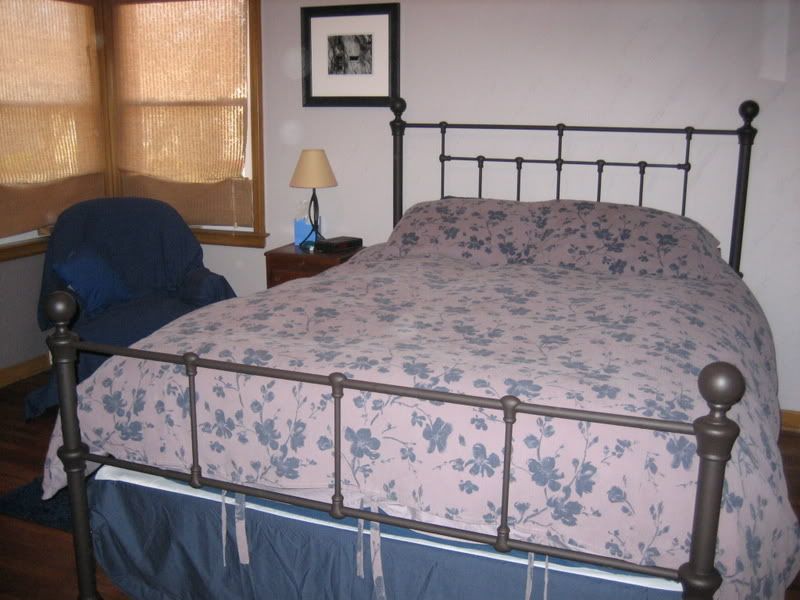 What is most amusing to me (and likely no one else) about my new bed are the benefits of a headboard that I quickly found. No, I am not fantasizing about who I might tie to those bed posts with luxurious silken scarves; what
actually
got me excited was the fact that I can now sit up in bed reading without my back inadvertently pushing against the wall and rolling my wheeled bed frame towards the center of the room. This was a problem before, however uncommon and lame a problem it may be.
Speaking of reading, I have
finally
finished
Eat Pray Love,
the book that has been resting in my sidebar for likely damn near two months now. I don't even want to write a recap, because inevitably nothing I write will fully capture just how very much I loved this book. I'll attempt a recap anyway, though I'm not sure just when that will occur. This week is the
MSP International Film Festival
, so I'll be off watching movies (and quickly growing broke, at $9 a pop) for the next several days. A blog hiatus may ensue; thought I'd just mention that right now.
To keep you busy in the mean time, a few questions for you:
What easy (no, seriously,

easy

!) recipe should I try, in an attempt to hone my missing domesticity gene?
What was the last piece of "real" furniture you bought? What is the next one on your list?
What was the best movie that I maybe haven't seen as of yet (but should)?
As always, I thank you for your undoubtedly sage and helpful advice.