I don't generally document any one specific meMarmony match to
this
degree
, but since so many of you were so invested in this one, I thought I should tell you that I clicked the infamous "Close" button on the man we call "Med" this morning.
Bu-Bye, Med. I hardly knew ye. Best of luck and all that.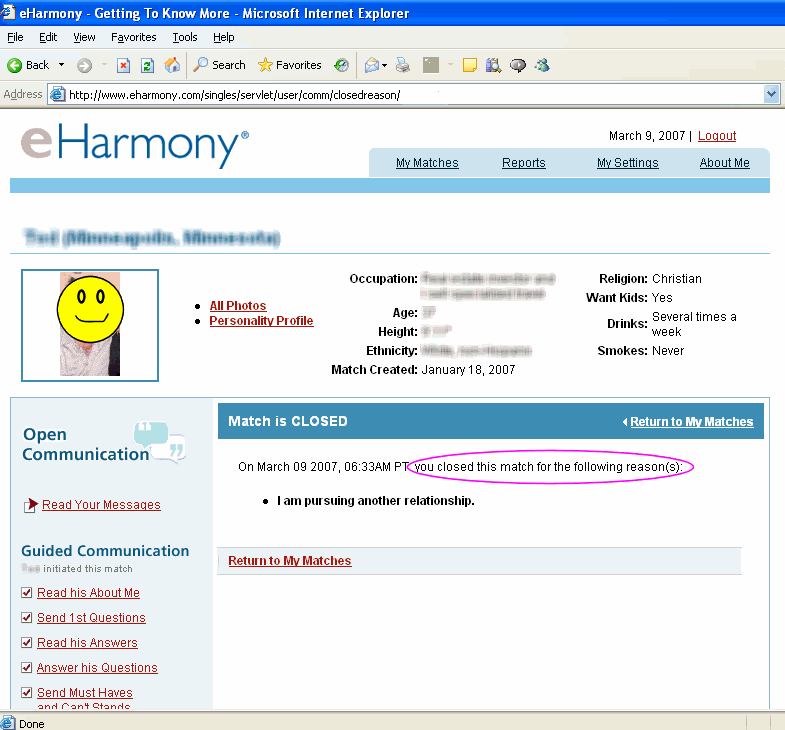 Note #1:
Before anyone gets all excited by the "Reason for closing" box I checked, no I do
not
have a new boyfriend I've not told you about. I
am
pursuing another relationship; I just don't know yet with whom it will be!
Note #2:
Friday Five will be coming later today. Likely much later. I should get some work done first, unfortunately.