This week has actually been a pretty excellent week...
On Monday's season finale of
that show no one but me is watching
, Brian for once kissed a perfectly nice, well-mannered, and smart girl, instead of a flighty or infuriating one. Yay! I don't care if current-girlfriend has the same name as me; I still cannot stand that woman.
On Tuesday, I had a lovely home-cooked dinner without actually having to do any cooking myself. (The Magical Boy's got some serious mad culinary skillz... I believe he wants me to mention that publicly in the hopes that "[his] stock," as he calls it, will climb).
Last night, I saw
the Guthrie's
production of
The Merchant of Venice
(por gratis, no less, courtesy of a boy who has twice now shared the other half of his season tickets with me).
And yesterday when I returned from lunch, there was a package from Amazon waiting on my desk--a belated birthday gift from
Poppy
, who scouted out my wish list and decided to send a surprise. She is awesome; is she not? (Thanks, Poppy!)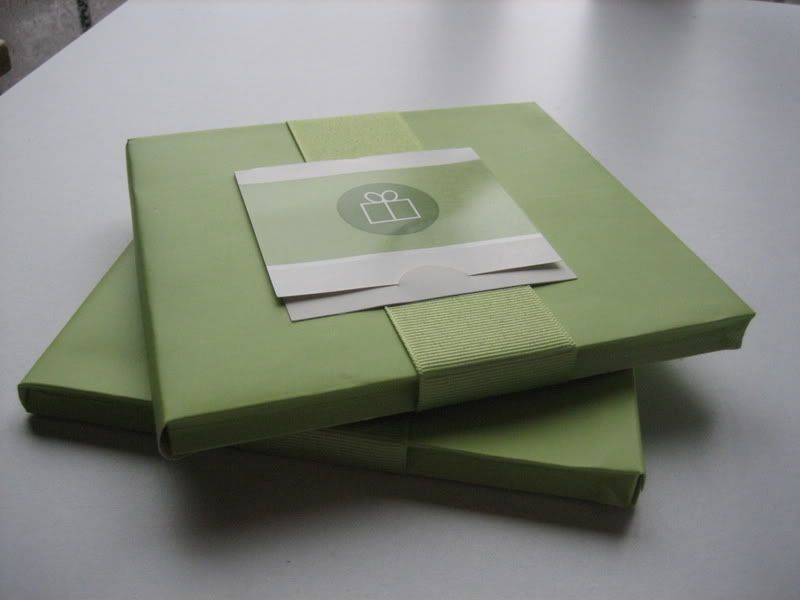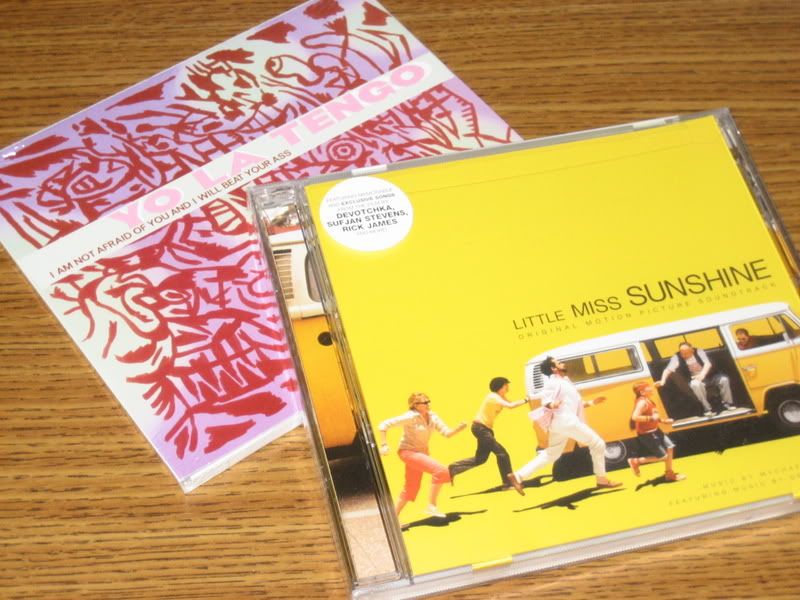 Incidentally, is it a sign that you've "made it" as a blogger when you start receiving "blifts"?* Actually, no, that's getting ahead of myself more than a bit. I think you've "made it" as a blogger when your blog starts paying your mortgage, and that's not something that's bound to occur at
any
point in my life.
The good week will presumably continue tonight, as I have
a "blate" with -R-
for a movable feast at the
sushi-boat buffet
. And then tomorrow it's off to see Minnesota boy Mason Jennings** at
First Avenue
with my good pal Lisa.
All in all an excellent week, right?
And yet, despite all those very good things going on, do you know what made me the most happy of all this week? The thing that sent joy and relief to the core of my soul for more than a brief moment or two? That'd be the fact that the left shoe in my beloved pair of
brown Danskos
, which has been making a bothersome and embarrassing squeaking noise with each step ever since approximately the third week I owned these shoes
(shoes that were far too expensive to stop wearing simply because they make me feel like an old lady in orthopedic footwear... or worse, a
mild-mannered psychopath hiding out at a photo-mat
)
, finally and suddenly
stopped squeaking!
Consequently, the thing that made my heart sink and hit me with a shot of disappointment unparalleled in my life of late? When that damn shoe started squeaking yet again.
Sigh. I should have known it couldn't last, right?
_________________________________
* That'd be "blog gifts," for those of you who haven't yet incorporated this whole "merge the bl- prefix" thing into your lexicon.
** Who I recently learned is married to a girl from a neighboring hometown, who I actually met at several parties in 12th grade but who I'm sure has no recollection whatsoever of having any idea who I am.