Note: This is a superfluously girlie post. To my five male readers out there, you've been warned.
Last week,
Hola Isabel
told a charming little story detailing how her love of lip gloss almost won her a free plane ticket some years back. Lip gloss love is well documented around these here Internets, but I do believe that's the first I've heard of it ever paying off with any monetary or tangible gain. Frankly, I was impressed. It made me reconsider, if only for a moment, that my mother's
giant, well-stocked,

Let's Make a Deal

-worthy purse
might not be as ridiculous as I've always thought. It also made me wonder if the number of lip glosses, balms, and sticks in my purse at any given moment might make me a contender in a similarly ridiculous contest myself. So I counted. Turns out both Isabel and
Metalia
have me beat. I had no idea who I was dealing with, obviously.
Consider the contents of my purse right now. I travel lighter than these ladies, it seems.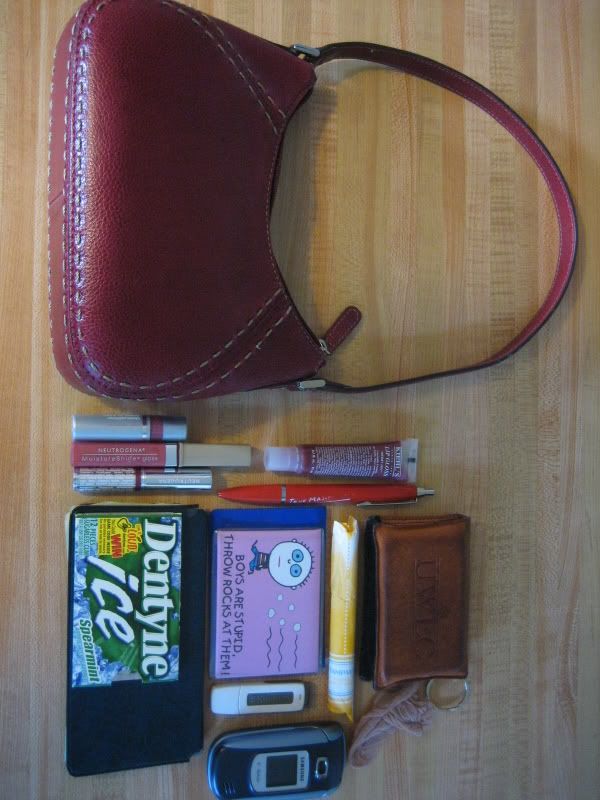 (Annotated version is
here
.)
Frankly, I'm a little disappointed in myself. I knew I was carrying around more lip glosses than necessary, but I really thought that number was at least six. If I'm going to be obsessively over-prepared for any possible lip glossing or coloring emergency, I might as well go all the way.
Of course, at home and work, I am significantly more well-stocked. Consider the evidence.
I have lip stuff in my desk drawer at work...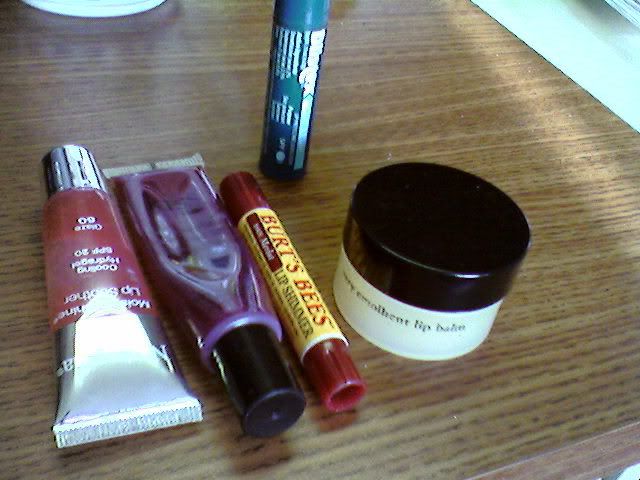 on my desktop at home...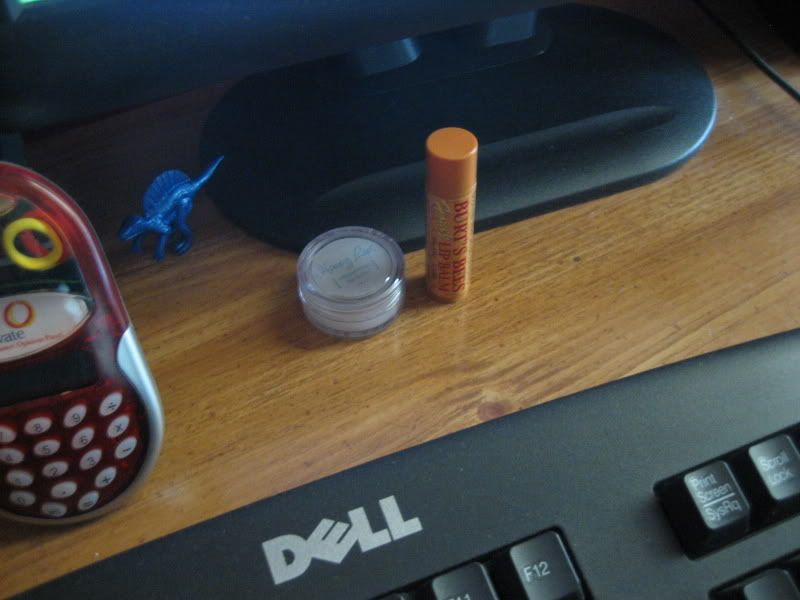 on my dresser...
in my bathroom drawer...
and in my linen cupboard...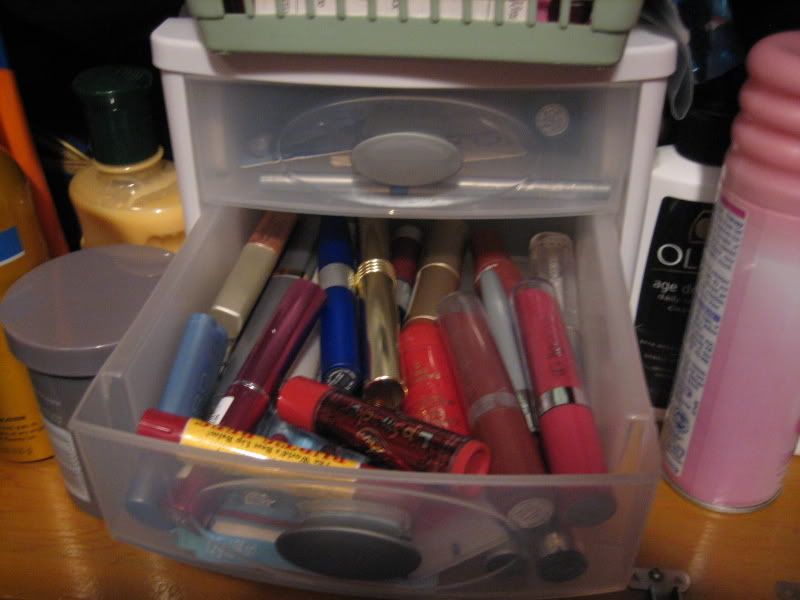 Not pictured is the lip balm always stashed in my jeans pocket, nor the two or three typically distributed in various sweatshirt and jacket pockets, nor the one on my bedside table, beside my book. All told, I currently have no fewer than 45 lipsticks, glosses, and balms on hand. And that's
after
a deliberate lip-stuff clean-sweep a few moths ago.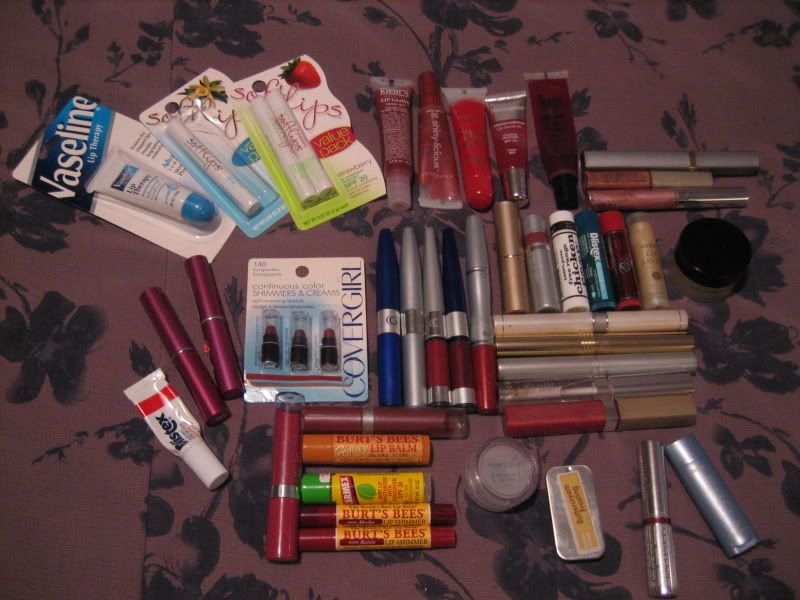 (More fun with Flickr notes
here
. I would also like to note that I found three more glosses and balms missing from this photo only
after
I'd already put all of these away. You'll just have to imagine them included above.)
It's a sickness, really; I'm sure it is. Luckily, it's a sickness I know many of you share, and there's safety in numbers, right?